Blogit
Time to be bold for sustainability transitions (and why you need design for that) 
Kiertotalous
Vastuullisuus
Zeynep Falay von Flittner 
Founder
Falay Transition Design  www.falaydesign.com
I will not give you yet another account of the urgency in the world, exceeding planetary boundaries, or the risk our modern lifestyles cause to our natural systems. Instead, I will tell you my personal journey as a designer and why I believe design is one of the missing pieces in our transition toward a more sustainable and equitable future.
As we face a grand challenge to transform unsustainable business models, the design discipline is an invaluable and underutilized asset to re-imagine and re- invent new regenerative business models.
A designer´s journey in the last two decades
I entered the millennium as a freshly graduated industrial designer, eager to contribute and prove my value to the business. Unlike traditional engineers or businesspeople, I was equipped with a human-centric, creative mindset and toolbox. The rise of the digital industry pulled me towards the "intangible" side of design. I spent the first decade of my career helping companies to develop more user-friendly , more convenient, and more accessible digital services. As the design industry matured, the "customer" became a constant key stakeholder in strategic decision-making. In the second decade, with the help of strategic and collaborative design skills, I have supported many companies in their customer-centric transformation to enable the culture and conditions to provide better CX. I felt proud to spread the joy of human-centric and collaborative design.
However, when I look at the world now after two decades, considering the shaking of the societal and planetary foundations, I find myself at a point of reckoning: what were the blind spots of the future I was part of making?
What were the (unintended) consequences of the business decisions I was supporting?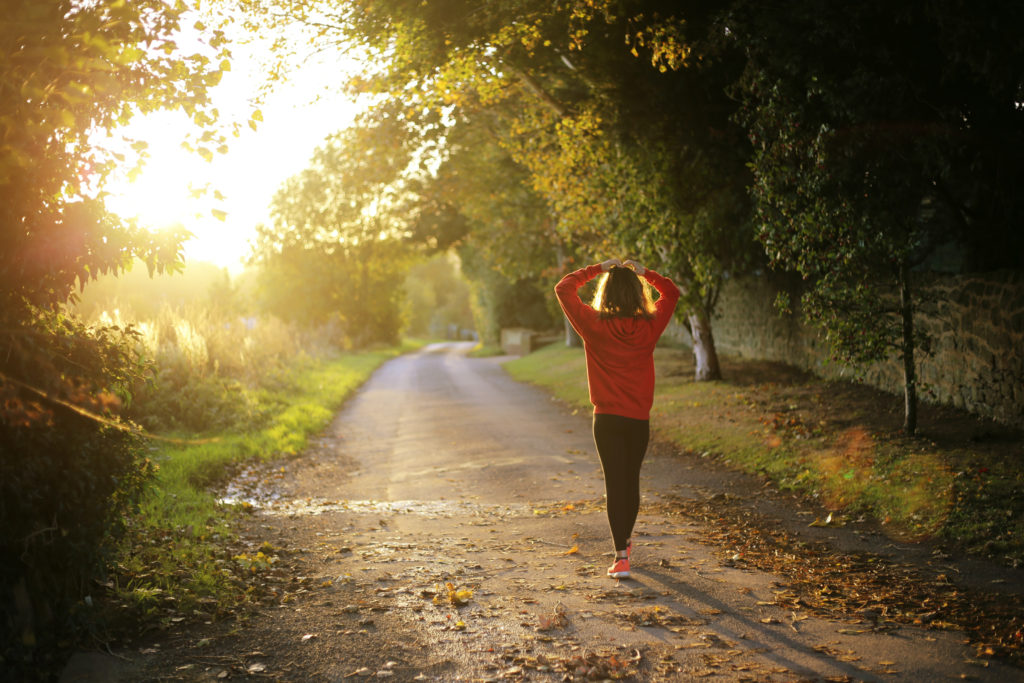 Towards more sustainable thinking in design
Design played an active role in shifting companies' focus from a market-centric view towards a customer-centric direction. Now it's time to bring the power of design to include the planet's needs and shift the desirability towards sustainability.
However, we cannot underestimate the power of the structures we operate within: Business had been the main driver of the expansion of the design industry. Thus, we applied our skills to meet the business objectives of our "paying clients." We spent years defining the ROI of design for business, yet naturally, the dominant business paradigm and principles around growth and profit guided our thinking.
On the other hand, within this paradigm, businesses were not held accountable for any negative impact in the broader ecosystem or the social fabric, such as the explosion of the consumption culture, addiction to social media, or rising mental health problems. Indeed, many small design decisions enable the principles behind these platforms and services, which generate these negative social consequences.
Our guiding principle for business should be "Make people want what the planet needs!"
Creating business value at the expense of other stakeholders, including the environment is not sustainable and acceptable anymore. We are shifting towards a new paradigm – where the negative trade-offs of business must be better understood, anticipated, avoided, and eventually reversed. Our guiding principle for business should be "Make people want what the planet needs!"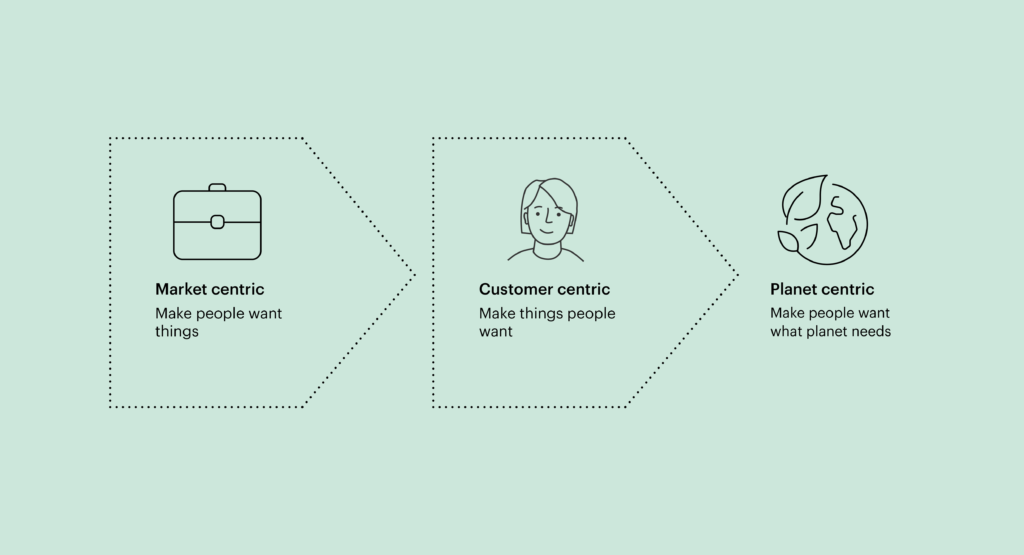 Greenwashing vs. Regenerative
I acknowledge that change is happening in the business. Circular economy models, for example, are being implemented more and more. However, the social dimension is yet to be understood fully. Furthermore, we should be aware of the power of the current system we are locked in. It pulls us back to ensure the continuation of business as usual. Many companies, looking for circular opportunities, continue growing their extractive production patterns. Some focus exclusively on technical solutions, such as improving materials, side streams, and recycling.
However, we need to bring new value streams, human experiences, and eco-system collaboration to the core to explore truly sustainable business models. Business leaders need to understand what kind of systemic actions they can take in the short and long term to stop their dependency on new-production-based business models . Also, each company needs to be aware of its power and role in shifting the behavior of its suppliers and other ecosystem actors to accelerate sustainability transitions.
A regenerative business acknowledges its place in the entire system where it operates—its community, its industry, its resources— and uses that knowledge of interdependence to flourish into a new way of being that's more resilient and beneficial for everyone.
SMEs are a force of change for sustainability
Last year, I made a significant shift in my career and started my own company. What drove my decision was the need better to understand the long-term systemic impact of today's decisions. I now dedicate my time with our collective to exploring new regenerative business models, building new capabilities for business, and focusing on innovation for sustainability transitions. I am also actively looking at how to use my agency to generate a positive impact for my environment. Being an entrepreneur allows me to explore where design skills add value to catalyze and accelerate sustainability transitions.
One of the projects I was involved in last year is the creation of Business Finland's Sustainability Playbook which targets e-commerce SMEs to integrate sustainability into their businesses. The open-access playbook provides a simple framework and toolbox to understand and engage with sustainability-oriented innovation to gain a competitive advantage. Throughout the process, we have applied a design-driven approach to make sustainability understandable, relatable, and actionable for SMEs.
Supporting SMEs is especially important, as they have unique advantages to becoming leading actors in creating niche and radical innovations. As flexible organizations, they are less bothered by bureaucracy, which helps them to be more agile and to experiment with new business models. The value-driven culture of the owners can play a beneficial role when integrating sustainability into the business. They can therefore be innovative and competitivein niche markets more effectively than large companies.
Conclusion
On the bridge of the environmental crises, we need to channel all our resources towards shifting the business-as-usual towards radically different, regenerative, and just business models. Design is an excellent and complementary approach to tackling complex and intertwined sustainability problems from a holistic, solution-oriented perspective.
Yet, we will only achieve the progress we need if we can question and transform our core values and principles that guide our decisions and keep the current system in place. More of us need to ask ourselves:
Does my business reinforce the consumption culture or meet an actual need?
Does my company depend on extractive (new-production-based) models and continuously generate more waste that ends up in landfill or our oceans?
Does my business help to build bridges for vulnerable people and thrive for a more equitable future? Or
does it contribute to the increased gap ?
If my company is very successful, what would that success mean for the world?
www.falaydesign.com
Falay Transition Design is a collective of design consultants and practitioners catalyzing sustainability transitions through creative practice. Our collaborative design-led approach incorporates systems and futures-thinking perspectives to imagine, explore and build transitions towards just and regenerative futures, which center on both people and the planet.
Photo by Emma Simpson