Kaj Franck Design Prize 2021: Johanna Gullichsen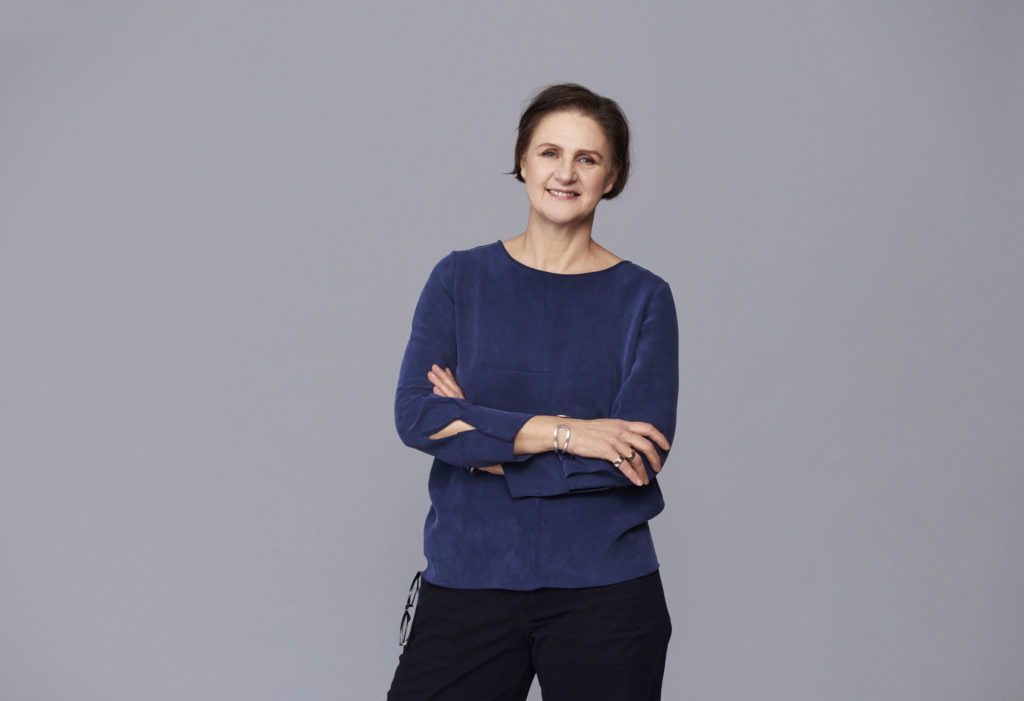 Textile designer Johanna Gullichsen received the Kaj Franck Design Prize of 2021. According to the prize jury, Johanna Gullichsen has managed to combine her artistic and creative work with sustainable serial production. Johanna Gullichsen is known for her interior textiles that combine traditional weaves. She has also made determined and systematic efforts to update traditional textile types and patterns. An appreciation of natural materials, handicrafts and the preservation of the weaving tradition is clearly visible in the textiles designed by Johanna Gullichsen.
The textiles produced under Johanna Gullichsen brand are woven in Finland from natural materials, and their carefully considered colour combinations are a natural addition to Finnish interior and furniture design. The patterns are clear and distinguishable, yet looking new, and the quality of craftsmanship and materials is always impeccable. The unique approach has also resulted in collaborative projects with domestic and foreign designers and companies. Johanna Gullichsen's designs are a strong continuation of the Finnish tradition of textile art.
Photo: Elina Simonen